I'm thrilled to have been tagged in the cliche book tag by Teagan (and Jess) at Fiction No Chaser. If you haven't yet, please go check out their blog. It's full of spunk and sass, and I'm always so impressed with their posts! I've been seeing this tag go around, and finally have a reason to do it! Let's begin.
Actions Speak Louder Than Words
A Book That Wasn't Or Couldn't Be Better Than The Movie
Howl's Moving Castle by Diana Wynne Jones: 
This was a difficult decision to make because I almost always like the book better. Howl's Moving Castle was an amazing book and still one of my favorites, but I have to admit I loved the movie a smidgen more. It brought the story to life beautifully, and they captured the characters almost perfectly. 
The Grass Is Always Greener On The Other Side
A Rags To Riches Or Riches To Rags Story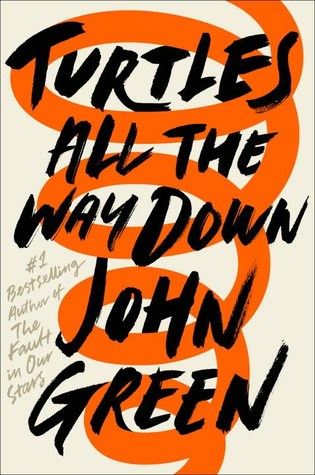 Turtles All the Way Down by John Green: 
I guess you could consider this book both a riches to rags, and somewhat a rags to riches story. To lose your fortune to an ancient lizard is pretty brutal. 
The Apple Does Not Fall Far From The Tree
A Parent Child Relationship That You Love
Percy Jackson by Rick Riordan 
I love the mother-son relationship Percy had in the Percy Jackson series. You could see how much they loved and cared about each other. Blue cookies anyone?
You Can't Judge A Book By It's Cover
A Great Book That Needs A Better Cover
Tithe by Holly Black:
Ironically, I recently admitted on Twitter that I judge books by their cover. I have a hard time picking up a book if I don't like the cover. However, I did read Tithe because of a friend recommendation. I really enjoyed Tithe, but this cover made me cringe.
You Can't Please Everyone
A Book You Hate That Everyone Loves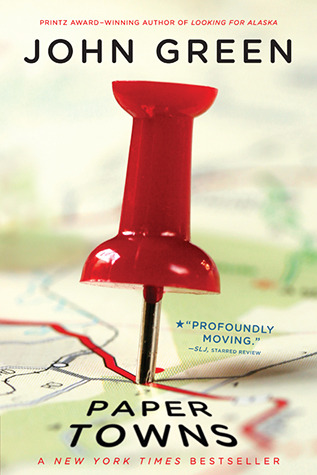 Paper Towns by John Green: 
Two John Green books in one post! Though I enjoy most of John Green's books, I just couldn't get into Paper Towns, and struggled to even finish it.
What Doesn't Kill You Makes You Stronger
What's A Book That Made You A Better Person For Having Read It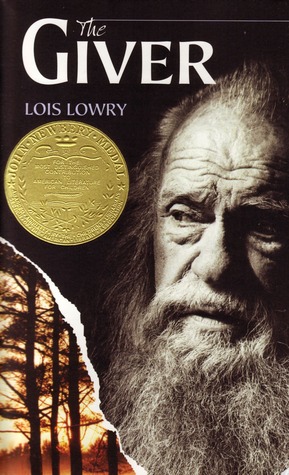 The Giver by Lois Lowry
I read The Giver in 6th grade, and it was very eye opening. It encouraged me to ask questions, and has impacted my view of the world.
Love is Blind
A Book with a Disabled character or actual blind love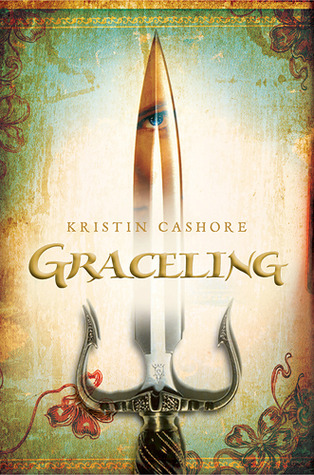 Graceling by Kristin Cashore
One of the main character's is eventually blinded. They hide it from everyone except their romantic interest.
Ignorance Is Bliss
A Book That Is Bad But You Just Don't Want To Admit It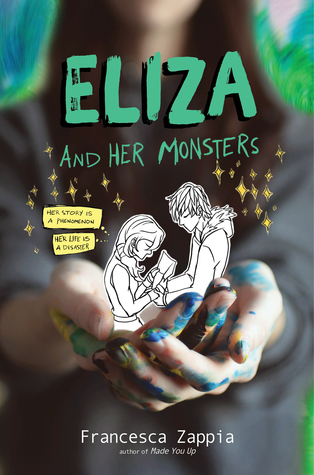 Eliza and Her Monsters by Francesca Zappia
I had a lot of trouble thinking of a book that was like this for me. I'm generally really clear on whether a book is bad or not, in my personal opinion. Therefore I turned to a friend, and her pick was Eliza and Her Monsters (Thanks for the help S!)
There Is No Time Like The Present
What Is Your Favourite Contemporary Book?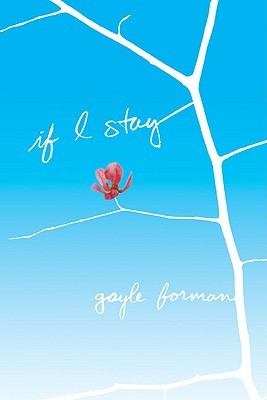 Tigers Curse by Colleen Houck; If I Stay by Gayle Forman; Shiver by Maggie Stiefvater; Virals by Kathy Reichs
I really couldn't pick one, and it was hard to not include a lot more.
Better Safe Than Sorry
A Book You Don't Want To Read In Case It's Bad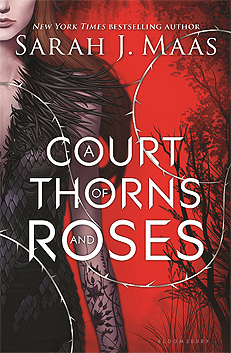 A Court of Thorns and Roses by Sarah J. Maas
This book has been hyped so much it makes me wary to read it. I'm planning to pick it up eventually, I've just been procrastinating it. 
I tag… 

Anyone else who would like to do this book tag should consider themselves tagged!
What did you think of my list? Do you agree or disagree? What books are on your list?
Good Hunting!