Hello my book dragons! I hope you're all having a wonderful day! I was browsing through a few people's posts and found this Coffee Book Tag on Starlight Book Tales and thought it looked like a lot of fun! So I'm here today, sipping on some coffee in my Harry Potter mug, to answer some fun questions. So grab yourself a cup of joe, sit back and enjoy!
BLACK: NAME A SERIES THAT'S TOUGH TO GET INTO BUT HAS HARDCORE FANS.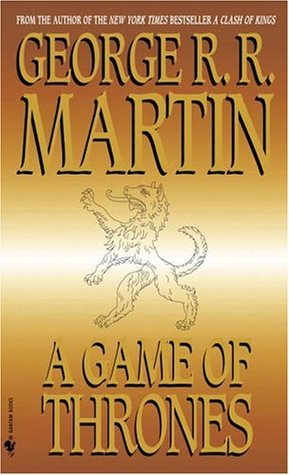 A Song of Ice and Fire series, more popularly referred to as the Game of Thrones series. It can be a very difficult series to get into due to the length and number of books within the series, but the fan base is extremely dedicated. The TV show is a little easier to get into, but from my understanding the show deviates from the books in later seasons. Speaking of which, the last season of Game of Thrones began last Sunday! Fans everywhere were super psyched (including myself). Feel free to check out my post The Game of Thrones Book Tag that I posted the Saturday beforehand to celebrate the new season!
PEPPERMINT MOCHA: NAME A BOOK THAT GETS MORE POPULAR DURING THE WINTER OR A FESTIVE TIME OF YEAR.
I've noticed that classics seem to be more popular during the winter or festive time of year. Authors like the Brontes, Charles Dickens, Louisa May Alcott and Jane Austen seem especially popular.
HOT CHOCOLATE: WHAT IS YOUR FAVOURITE CHILDREN'S BOOK?
One of my favorite childrens book series was The Magic Tree House. This was the series that made me love reading!
DOUBLE SHOT OF ESPRESSO: NAME A BOOK THAT KEPT YOU ON THE EDGE OF YOUR SEAT FROM START TO FINISH.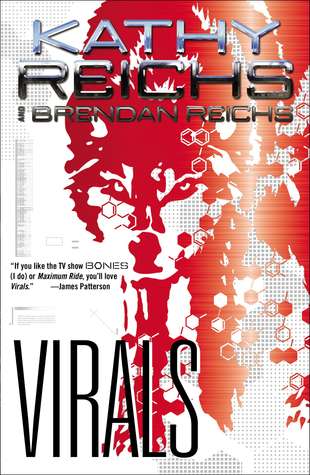 Any of the books in the Virals series. They were full of action and mystery that had me from the get go. It was so good I binged through all the books in the series, and ended up doing a series review which you can find here.
STARBUCKS: NAME A BOOK YOU SEE EVERYWHERE.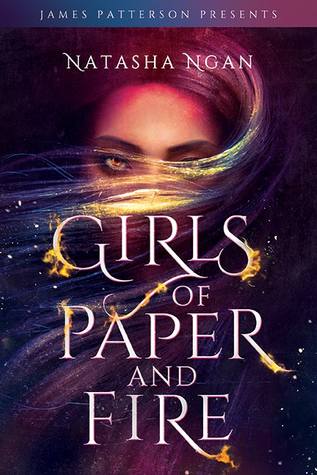 Girls of Paper and Fire seems to be everywhere right now. I haven't read it yet but with the buzz its generated, I can't wait to get my hands on a copy.
THAT HIPSTER COFFEE SHOP: GIVE A BOOK BY AN INDIE AUTHOR A SHOUTOUT
This immeadiately goes to R.N. Merle's book, In Fallen Woods. It is an amazing and beautiful book that deserves way more attention! If you love breathtaking writing about witches with hints of romance and a dose of self discovery, you NEED to read this book! You can find my review of In Fallen Woods here and my interview with the author here.
OOPS! I ACCIDENTALLY GOT DECAF: NAME A BOOK YOU WERE EXPECTING MORE FROM.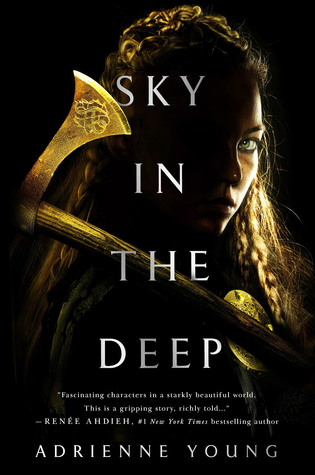 The first book that comes to mind is Sky in the Deep. I had heard a lot of hype about this book, but I ended up DNF'ing it (which I hate doing). It just wasn't my cup of tea.
THE PERFECT BLEND: NAME A BOOK OR SERIES THAT WAS BOTH BITTER AND SWEET, BUT ULTIMATELY SATISFYING.
I would say John Green's Looking For Alaska or Turtles All the Way Down. He's really good at including sad, bitter or infuriariting elements that accompany real life with excellent story telling and writing. I ultimately loved both of these books, but bittersweet is a good descriptor. You can check out my review of Turtles All the Way Down here.
GREEN TEA: NAME A BOOK OR SERIES THAT IS QUIETLY BEAUTIFUL.
Dancing on the Edge. It is a sobering but beautiful book that is just so full of depth and meaning. I periodically reread this book and it always takes my breath away.
CHAI TEA: NAME A BOOK OR SERIES THAT MAKES YOU DREAM OF FAR OFF PLACES.
Almost every fantasy novel makes me dream of far off places, its hard to pick just one! I think I will give this to the Tiger's Curse series since they travel all over this world and other worlds as well.
EARL GREY: NAME YOUR FAVOURITE CLASSIC.
Pride and Prejudice is one of my absolute favorite classics. I reread it yearly, as well as rewatch the 2007 movie every few months (I'm having to fight the urge to watch it now).
That's all the questions! Some of these were really hard for me to answer! What would you have picked? Do you like or dislike my choices? How do you like your coffee (or tea)? I personally like it with creamer or some sugar and milk. Let me know your answers in the comments! Oh – and I tag anyone who wants to do this!!
Good Hunting!